Top-blocks on LiveEnterprise
What are Top-blocks?
Our rating system relies on a unique algorithm that analyzes and assesses users' search queries in search engines, comparing the popularity of various software products.
Top-blocks is another tool we use to gauge software popularity. These are widgets that we place in different sections of our website. Each widget displays the software logo, a screenshot, and a brief description.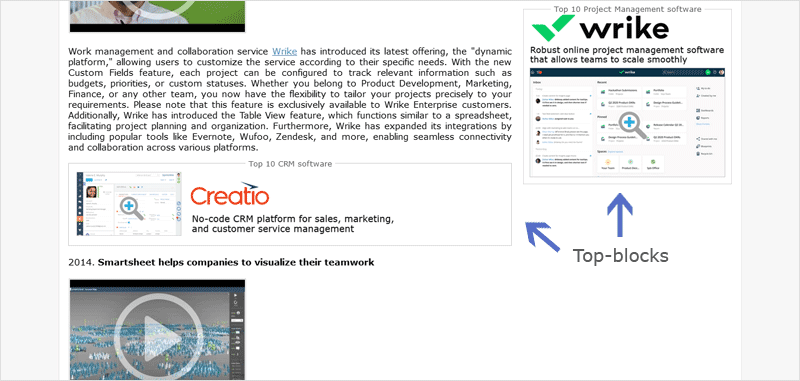 If a top-block catches the interest of our visitors, they often click on it. We keep track of the number of views and clicks, evaluating the potential of the given software. If the product is interesting to our visitors, it moves up in the top-list.
What does Top-block look like?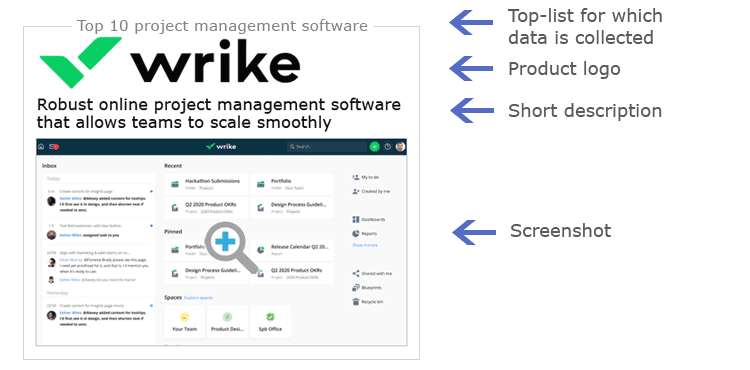 How to start?
Please send request to
authors@liventerprise.com
Our customers